Every company can use suggestions from its customers.  Since Apple has yet to ask me for suggestions I figured I would offer them free of charge.  This will be an ongoing series …
1. QUICKTIME
What in tarnations has happened to QuickTime in the last five years?  The Mac had video playback YEARS before the PC and it was all because of the QuickTime extension.  Now QuickTime doesn't even get a spot in my dock.  It has become a joke.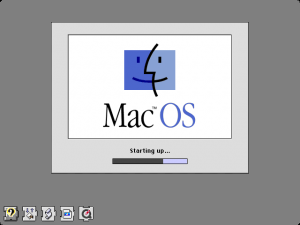 At its peak, Quicktime could play almost any multimedia file type with he help of a multitude of extensible codecs.  When QuickLook was introduced in OS 10.5, video playback was as simple as pressing the space bar.  If the codec was installed QuickLook and QuickTime worked like a dream.
Now, the only codecs that are supported in QuickTime (and QuickLook) are H.264 and ProRes.  To be totally honest, I don't even know if that is an accurate statement because I don't even bother to launch the QuickTime X application anymore.  One of the first things I do when setting up a new Mac is to associate EVERY video file type with VLC.
The demise of QuickTime started with the release of OS 10.6 and the bundled QuickTime X.  At this point Quicktime X still referenced the codec folder in the library so playback of alternate codecs via the Quicktime application and QuickLook was still possible.  Gone, however, was the awesome transcoding abilities of Quicktime 7.  With the release of QTX Apple also switched the look of the interface.  The tired brushed metal frame gave way to a floating borderless playback window. This UI update wouldn't have been so bad if it didn't include transport controls that obscured a portion of the playback as they floated within the confines of the borderless video window.
The user experience got even worse when fullscreen playback was updated in Snow Leopard.  At one point, entering fullscreen mode while using a dual monitor setup rendered your second monitor a useless sea of grey skeumorphism.  I'm still not sure where the fullscreen playback takes place with Spaces (Mission Control) enabled.
The cry for Apple to restore Quicktime to its former glory has since subsided.  To their credit, the legacy version of Quicktime 7 is still available on the Apple website and it is still a very useful utility.  It still supports many of the available codecs although some will not work in newer versions of OS X.  A $30 Pro level registration is still required to unlock all the features of QT7 (which seems kind of petty on Apple's part at this point in time).
I must admit that I hold my breath while launching the QT7 installer on a new Mac.  I know that some future version of OSX will not allow QT 7 to install thus signifying the moment in time when a small but important piece of Apple's history finally dies.
SUGGESTION
How about putting a little bit of life and functionality back into, what used to be, the application that provided the multimedia foundation on the Mac platform – Quicktime.
At the very least, ASK before converting a video file to H.264 at time of launch.  SMH.
For everyone that needs transcoding capabilities remember that Handbreak is free and very functional.  If you have a need to create WMVs take a look at iMedia Converter Deluxe from iSkysoft.   I will jump for joy when WMVs finally die but until then iMedia Converter is my tool of choice.
More later
Lou …
Related Posts